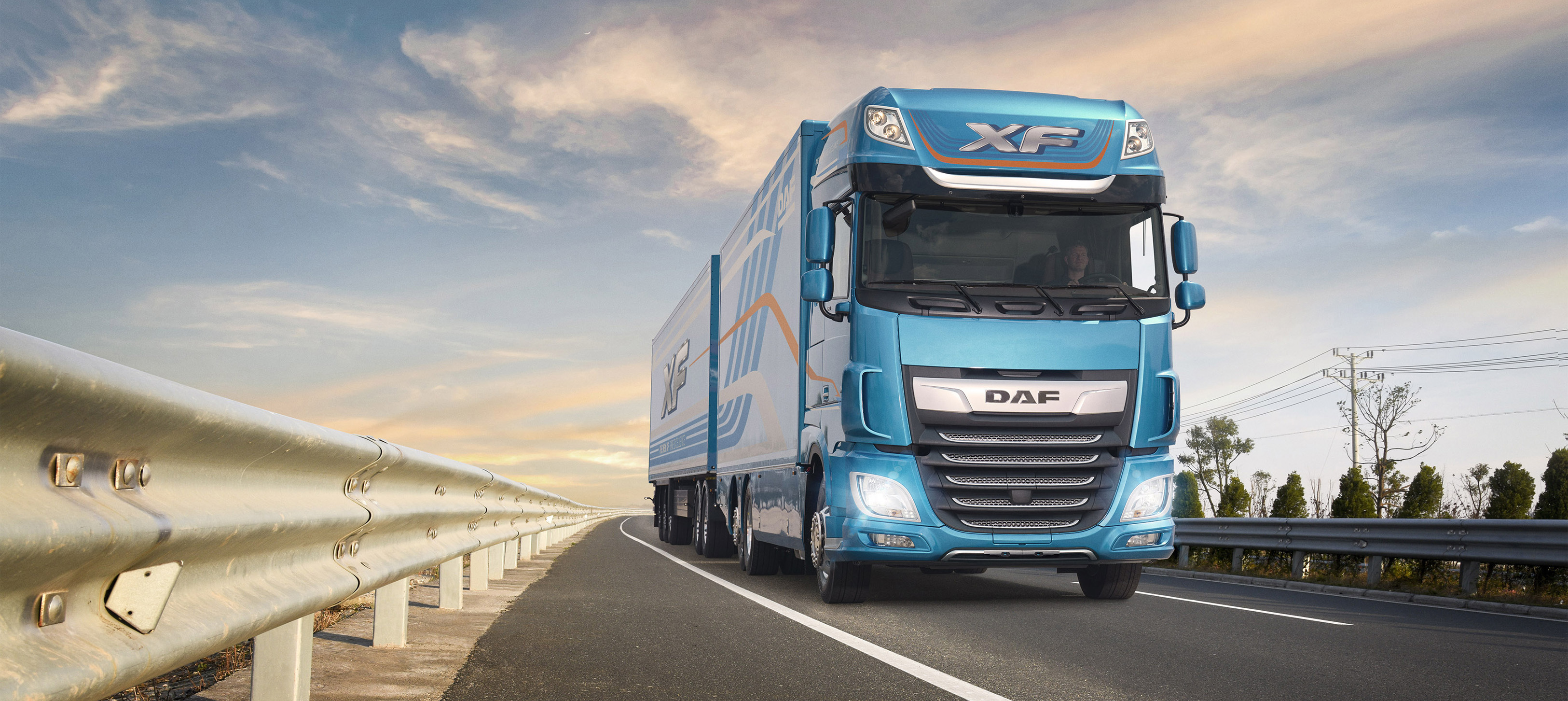 DAF's nye XF serie kåret til "Top Truck Slovakia 2018"
Den nye DAF XF lastbil har vundet sin fjerde "Truck of the Year"-titel. Vognmænd og lastbilchauffører i Slovakiet har i fællesskab kåret DAF's ultimative langturslastbil som "TOP TRUCK 2018". Kåringen er et initiativ fra det førende slovakiske magasin Transport a Logistika. Magasinets læsere roste den nye XF lastbil for dens avancerede teknologi, lave driftsomkostninger og fremragende chaufførkomfort.
Anerkendelsen fra magasinet Transport a Logistika kommer i kølvandet på flere andre succeser for den nye XF lastbil, herunder prisen "International Truck of the Year 2018" og de nationale "Truck of the Year"-priser i Polen og Slovenien.
"Hører til eliten"
Den nye DAF XF lastbil fik prisen "TOP TRUCK 2018" for "dens fantastiske effektivitet, dens innovative drivlinje og dens fremragende chaufførkomfort", siger Viliam Bujna, administrerende direktør for LUXUR Media og udgiver af Transport a Logistika. "Den nye XF fra DAF er den bedste."
"Dokumenterede minimale driftsomkostninger"
Viliam Bujna tilføjer: "Vores læsere siger, at komforten i XF lastbilen er uovertruffen i branchen. Der er meget lidt støj i førerhuset, og rummeligheden er fremragende. Brugen af nye teknologier og den perfekte justering af PACCAR MX motoren, TraXon-automatgearkassen og de nye bagaksler til ekstremt lave motoromdrejningstal giver minimale driftsomkostninger og fantastiske køreegenskaber."
Stor anerkendelse
"Vi værdsætter virkelig prisen "TOP TRUCK 2018", da den er resultatet af en vigtig slovakisk afstemning," udtaler Harry Wolters, salgsdirektør i Europa og medlem af DAF Trucks' bestyrelse. "Dem, der har stemt på os, er blandt andre vognparkejere, lastbilchauffører og personer, der arbejder med transport og logistik hver dag, så de ved, hvad der gør en lastbil til noget særligt."
Press Contacts
Are you a journalist and do you have a question? Please contact:
Rutger Kerstiens
Corporate Communications Department
For general questions about DAF, please use: