DAF XF kåret som "Truck of the Year 2018" i Polen
Den nye DAF XF lastbil er blevet kåret som "Truck of the Year 2018" i Polen af læserne af det førende transportmagasin Polski Traker. DAF XF lastbilen blev valgt på grund af sit elegante design, sin topmoderne teknologi, sine mange sikkerhedsfunktioner og sin fantastiske chaufførkomfort.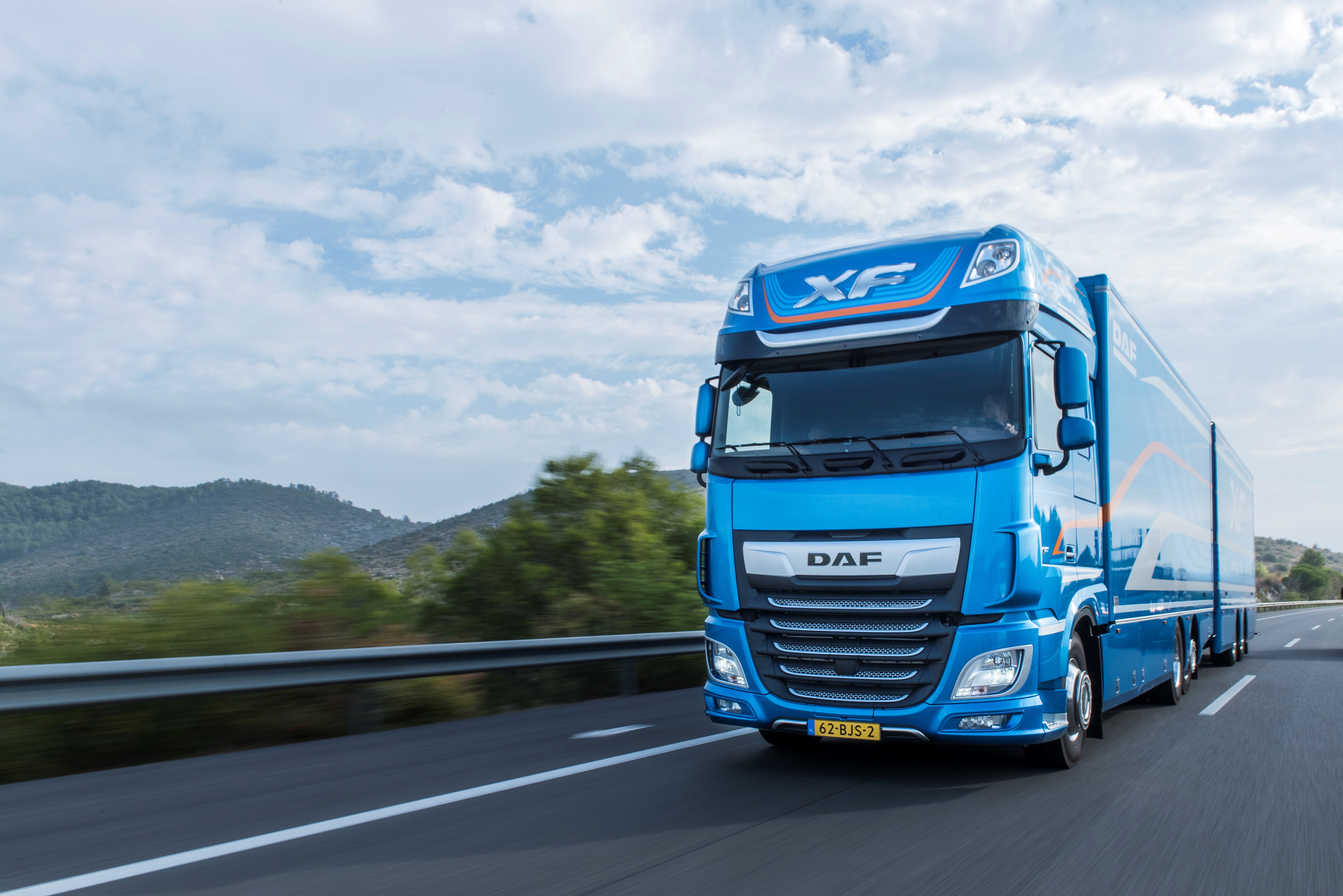 Titlen som "Truck of the Year" i magasinet Polski Traker er den højeste anerkendelse, man kan opnå inden for den polske transportbranche. DAF lastbiler modtog også titlen i 1998, 1999, 2006, 2007 og 2014, og i år er det altså 6. gang, at DAF vinder.
Anerkendelse af de mange innovative løsninger
Den nye DAF XF lastbil blev kåret som "Truck of the Year" i Polen på grund af sine mange innovationer og sin brancheførende transporteffektivitet. Den nye drivlinje, forbedrede aerodynamik og lavere vægt sikrer sammen med en række andre optimeringer en imponerende reduktion i brændstofforbruget på 7%. Læsere af Polski Traker fremhævede også det nye førerhusdesign og den klasseførende chaufførkomfort.
Anerkendelse af den fortsatte markedssucces
Aleksander Głuś, chefredaktør på Polski Traker og medlem af "International Truck of the Year"-juryen, udtalte: "Den nye DAF XF lastbil byder på imponerende forbedringer på næsten alle de områder, der er vigtige for både vognmænd og chauffører. Vognmændene sætter pris på den forbedrede brændstofeffektivitet, mens chaufførerne lovpriser den fantastiske komfort. Denne titel er også en anerkendelse af DAF's fortsatte succes i Polen, hvor DAF er den mest solgte lastbil på markedet."
Værdifuld anerkendelse
"Denne anerkendelse er så værdifuld, fordi den gives af de personer, der ejer og kører vores lastbiler," sagde Richard Zink, medlem af bestyrelsen og salgs- og markedsføringschef hos DAF Trucks. "Jeg er henrykt over, at de har valgt den nye DAF XF lastbil som deres foretrukne langturslastbil. Titlen som "Truck of the Year" i Polen er også en vigtig anerkendelse af vores dedikerede og professionelle forhandlernetværk, som bakker op om denne prisvindende lastbil ved at levere den bedste service i branchen."




Pressekontakter
Er du journalist? Kontakt os for at få flere oplysninger om virksomheden, vores produkter og tjenester samt andre emner.
Rutger Kerstiens
Corporate Communications Department
Telefon: +31 (0)40 214 4191
E-mail: rutger.kerstiens@daftrucks.com