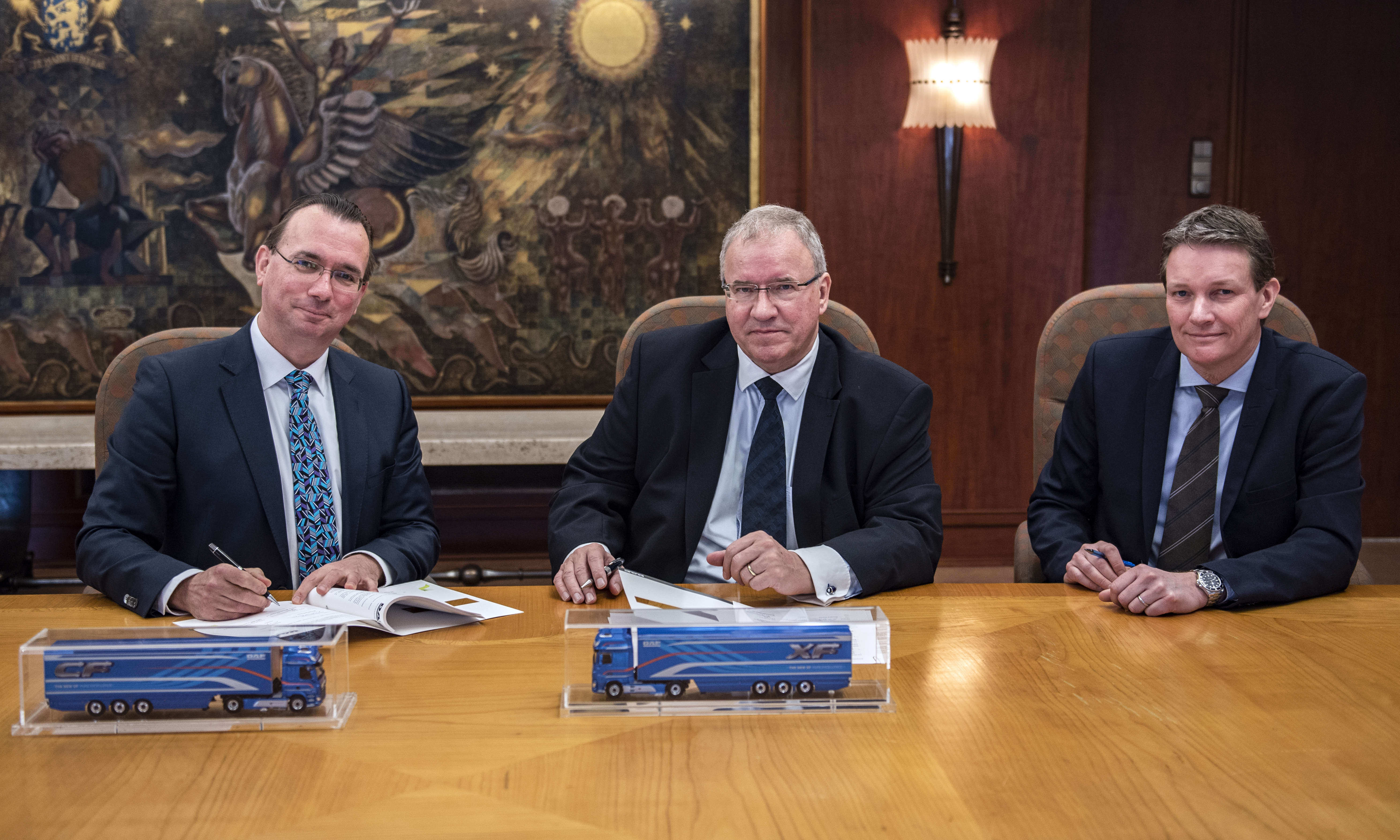 NYSCAN Trucks ny DAF forhandler på Sjælland og Lolland Falster
Nyscan Trucks A/S er stolte af at være den nye repræsentant for DAF på Sjælland og Lolland Falster. Virksomheden har afdelinger på vigtige, strategiske placeringer i Østdanmark. DAF og Nyscan Trucks A/S har store forventninger og er yderst tilfredse med det nye samarbejde. "Der er strålende perspektiver for os i fremtiden."
Med Nyscan Trucks A/S har DAF fået en erfaren og kompetent repræsentant i familien. Nyscan, som har specialiseret sig i lastbilbranchen, har allerede mere end 50 års erfaring med service og salg i denne branche. Virksomheden har et godt kundenetværk og et fremragende ry inden for one-stop-shopping.
Stærk partner i vækststrategi
"Vi er meget glade for at have Nyscan Trucks som ny, eneforhandler for DAF på Sjælland og Lolland Falster. Vi søgte en stærk partner, der passer til vores vækststrategi", betoner marketing manager Rita Hansen fra DAF Trucks Danmark. Især i Østdanmark, hvor markedsandelen er relativ lille i forhold til det europæiske gennemsnit, er der for DAF store muligheder. Nyscan Trucks har i de forløbne årtier opbygget et enormt kundenetværk. Gennem Nyscan stifter kunderne nu kendskab til vores mærkes service og produkter."
Ud over Nyscan Trucks' ekspertise er det også af stor betydning, at virksomheden har afdelinger på strategisk vigtige placeringer. Salgs- og serviceafdelingen i Køge nær København samt serviceafdelingen i Sakskøbing på Lolland ligger klods op ad motorvej E47, den vigtigste forbindelse fra og til Tyskland og Sverige.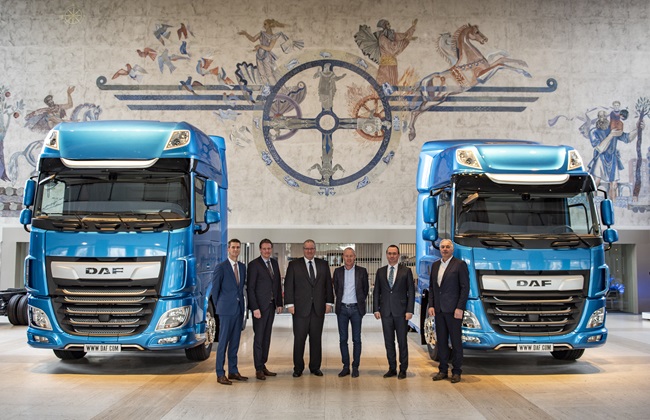 Investeringer
"Vi har foretaget store investeringer for at gøre begge afdelinger helt klar til det nye eventyr. Vi har også ansat nye salgs- og eftersalgsmedarbejdere med DAF ekspertise, og er helt driftsklare, når forhandlerkontrakten officielt træder i kraft den 1. marts i år", siger Christian Peter Barsøe, direktør for Nyscan Trucks A/S. "Vi er meget begejstrede. Vi var også på jagt efter en ny, stærk partner. DAF er det bedste valg, vi kunne have truffet, nu da vores forhandlerkontrakt med et andet lastbilmærke er ophørt efter mange år. Det er tid til at se fremad og sætte alle kræfter ind. Vi har stor tillid til DAF og er overbevist om, at vi vil overraske på alle områder - fra salg til eftersalg og kundetilfredshed. Der er strålende perspektiver for os i fremtiden", slutter Barsøe.