Van de Brug Int. Tanktransport BV
Vi har taget et stort skridt, når det drejer sig om brændstofforbrug. Mellem første generations Euro 6 og den nuværende har vi konstateret en brændstofbesparelse på 7 til 8 %. Denne måling er absolut reel.
De nye CF og XF sætter nye branchestandarder
I 55 år har lastbilerne, der tilhører tankvognsspecialisten Van de Brug Int. Tanktransport BV, nu transporteret plantebaserede og animalske olier og fedt gennem Europa. De fleste af køretøjerne i den blåhvide flåde er DAF'er. "Et strategisk valg," siger medejer Evert van de Brug. "Køretøjernes kvalitet og servicen er fantastisk. Og DAF sætter virkelig nye branchestandarder med den nye generation af CF og XF."
Evert van de Brug - medejer
Da DAF lancerede de nye CF og XF, lovede de, at der kunne opnås brændstofbesparelser på 7 %. Van de Brug blev naturligvis nysgerrig og ville se, om DAF kunne leve op til deres løfte.
Van de Brug: "Det enkle svar er: Ja, det kunne de absolut! For at være helt ærlige var vi alle ret skeptiske, men tallene lyver ikke. Uden for meget besvær har vi opnået besparelser på syv til otte procent i forhold til den forrige generation. Det er en ret god forbedring, især hvis man tænker på, at vores lastbiler kører mellem 110.000 og 150.000 kilometer om året."
Alle virksomhedens chauffører er hollandske, og ingen af dem føler, at de kører i et "økonomikøretøj". Den erfarne chauffør Peter Kreuk er begejstret for "sin" nye CF. "Gearskiftet er jævnt, den fastholder accelerationen i lang tid, og drivlinjen trækker sig ikke sammen, når væskerne skvulper rundt i tankene: den fastholder ganske enkelt omdrejningstallet. Det gør den absolut fantastisk at køre i. Desuden er sæderne gode at sidde i, førerhuset er utroligt luksuriøst, og den har en god seng. Du føler dig veludhvilet, når du ruller madrassen sammen. Jeg er virkelig stolt over den!"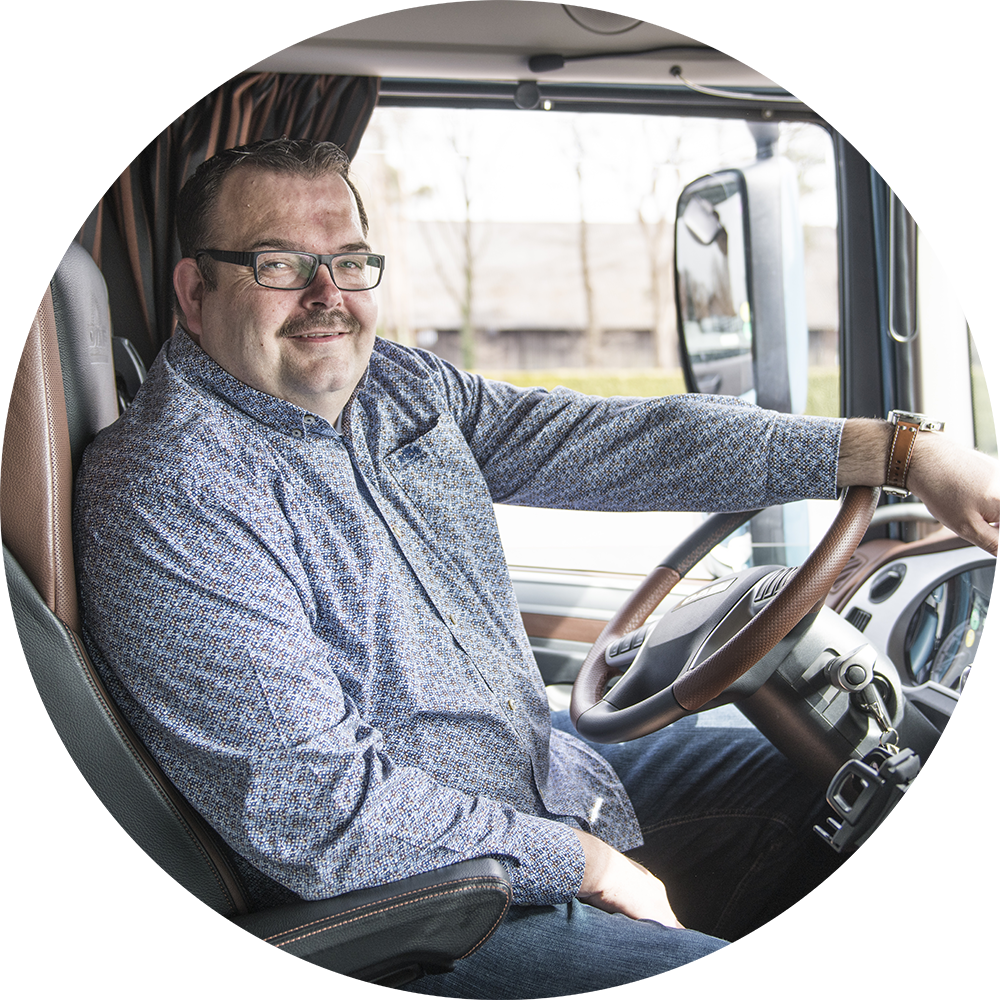 Se videoen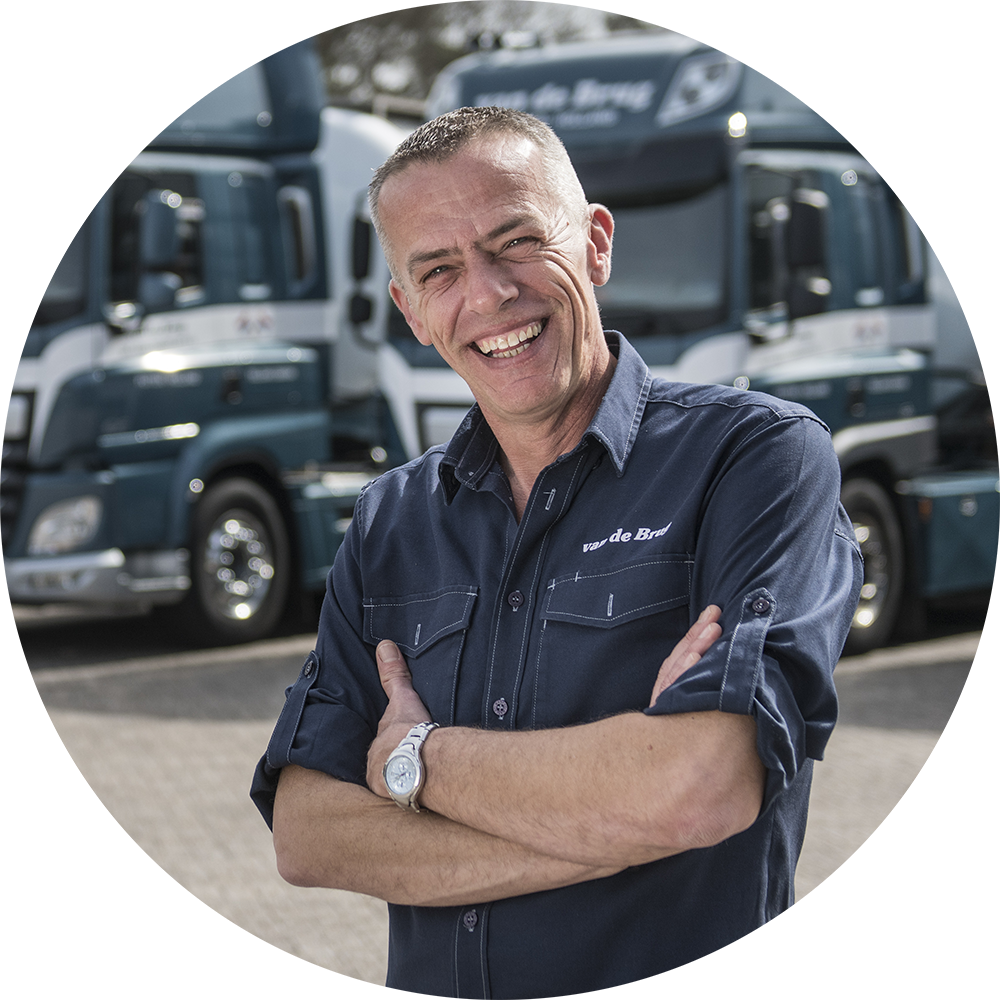 Chauffør Peter Kreuk
Peter Kreuk: "For så vidt angår os, har de nye CF og XF retmæssigt fortjent udnævnelsen som International Truck of the Year 2018. De er ganske enkelt superlastbiler, der opfylder vores ønsker."
Gå til webstedet Van de Brug Int. Tanktransport BV
Vil du vide mere om de nye CF og XF? Kontakt din nærmeste DAF forhandler