Thomas Beton
Mere transport, mindre forbrug
Mere transport,
mindre forbrug
Betonspecialisten Thomas Beton med firmaadresse i Kiel har tre betonblandere fra DAF, som leverer nogle overraskende resultater sammenlignet med resten af flåden.
Automatgearkassen skifter ubesværet op i næste gear, da Thomas Weber forlader byggepladsen ved Schwentine-flodens udmunding i Kiel. "Gearkassen i DAF kører ikke ujævnt og sætter sig aldrig fast. Den kører vidunderligt støjsvagt," siger langturschaufføren fra fabrikken i Kiel, som tilhører Thomas Beton GmbH, med begejstring i stemmen. 
Se videoen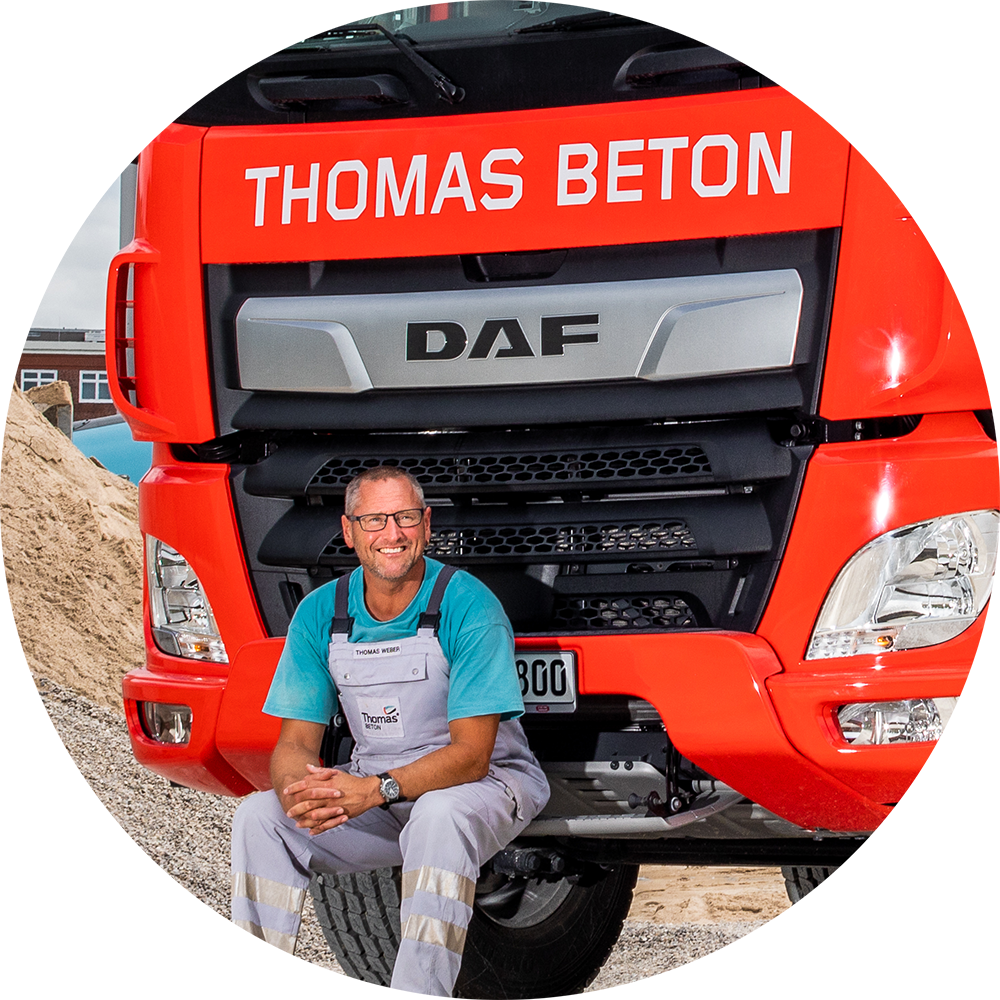 Thomas Weber, chauffør
"Den kører vidunderligt støjsvagt"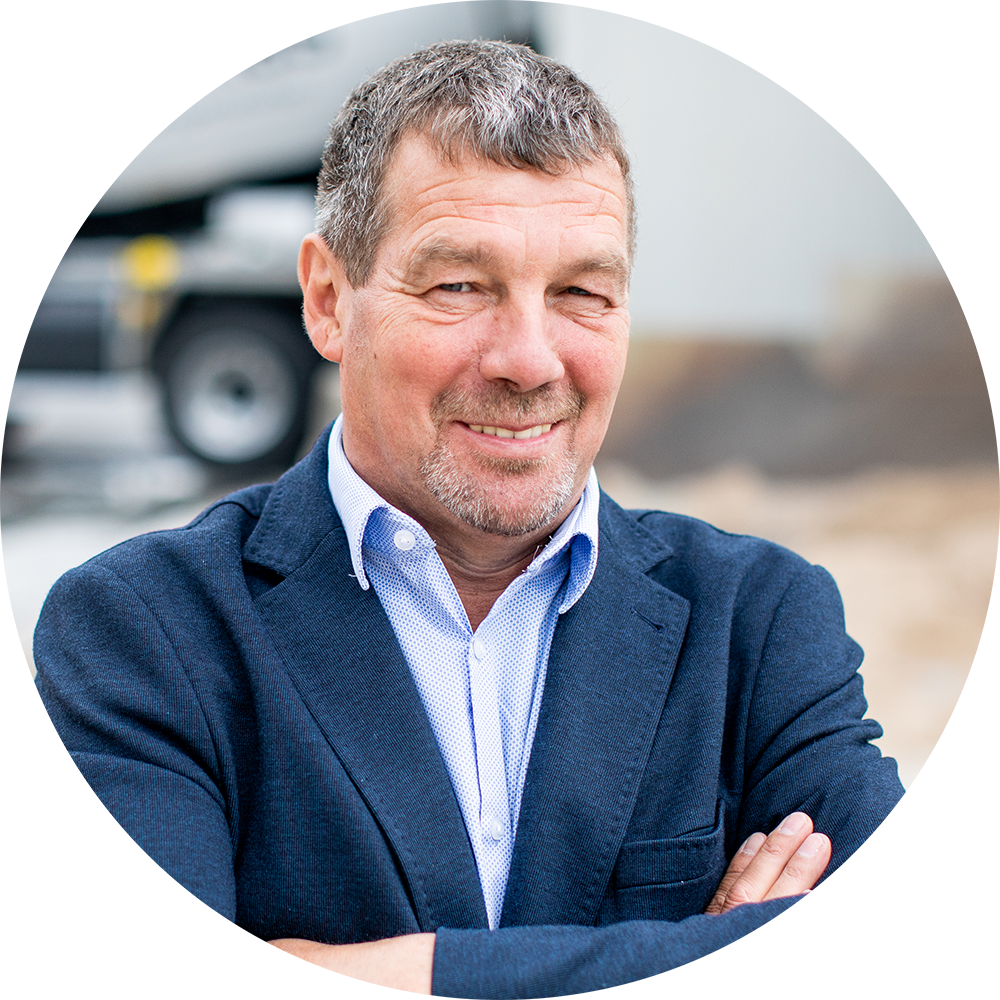 Flådechef, Dirk Nickelsen:
"DAF lastbiler bruger mindre brændstof end andre lastbilmærker, især i bytrafik"
Weber er på vej tilbage til Grasweg-fabrikken for at hente et nyt læs beton. Den korte afstand mellem byggepladsen og fabrikken betyder, at han har kørt frem og tilbage mellem de to steder næsten ti gange i dag. "Det er et opslidende job i bytrafik. Du skal have gode nerver og et driftssikkert køretøj," forklarer chaufføren. 
Thomas Weber har været en del af chaufførteamet og været ansat hos betonspecialisten i Kiel i tre et halvt år. Virksomheden har et team på 97 langturschauffører, som kører ud fra 25 tyske fabrikker og betjener forskellige byggepladser overalt i Nordtyskland. Flåden består af mere end 80 specialbetonkøretøjer. "Vi besluttede at opbygge vores egen flåde af køretøjer for ca. tolv år siden," forklarer B. Rainer Brings, CEO hos Thomas Beton i Tyskland.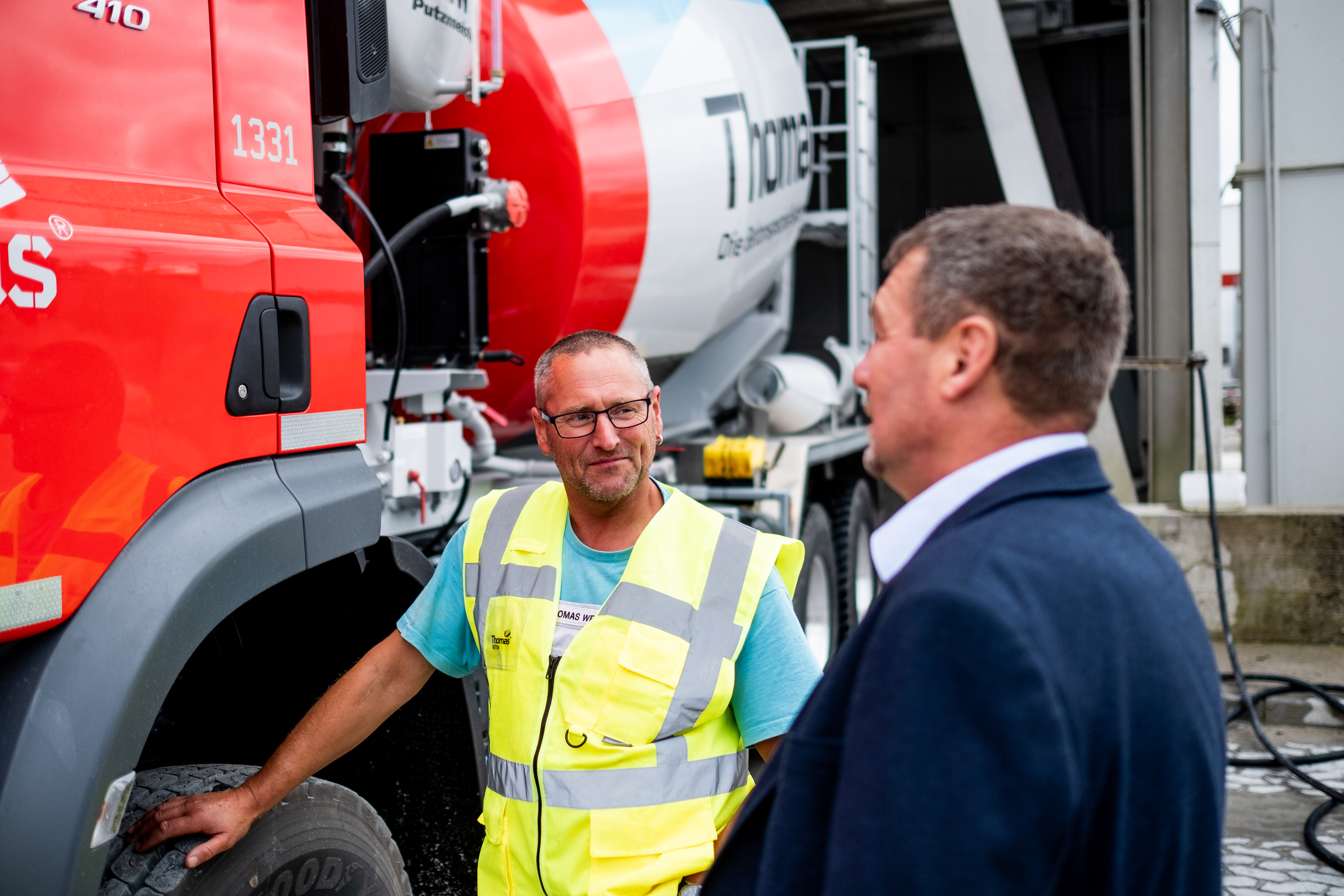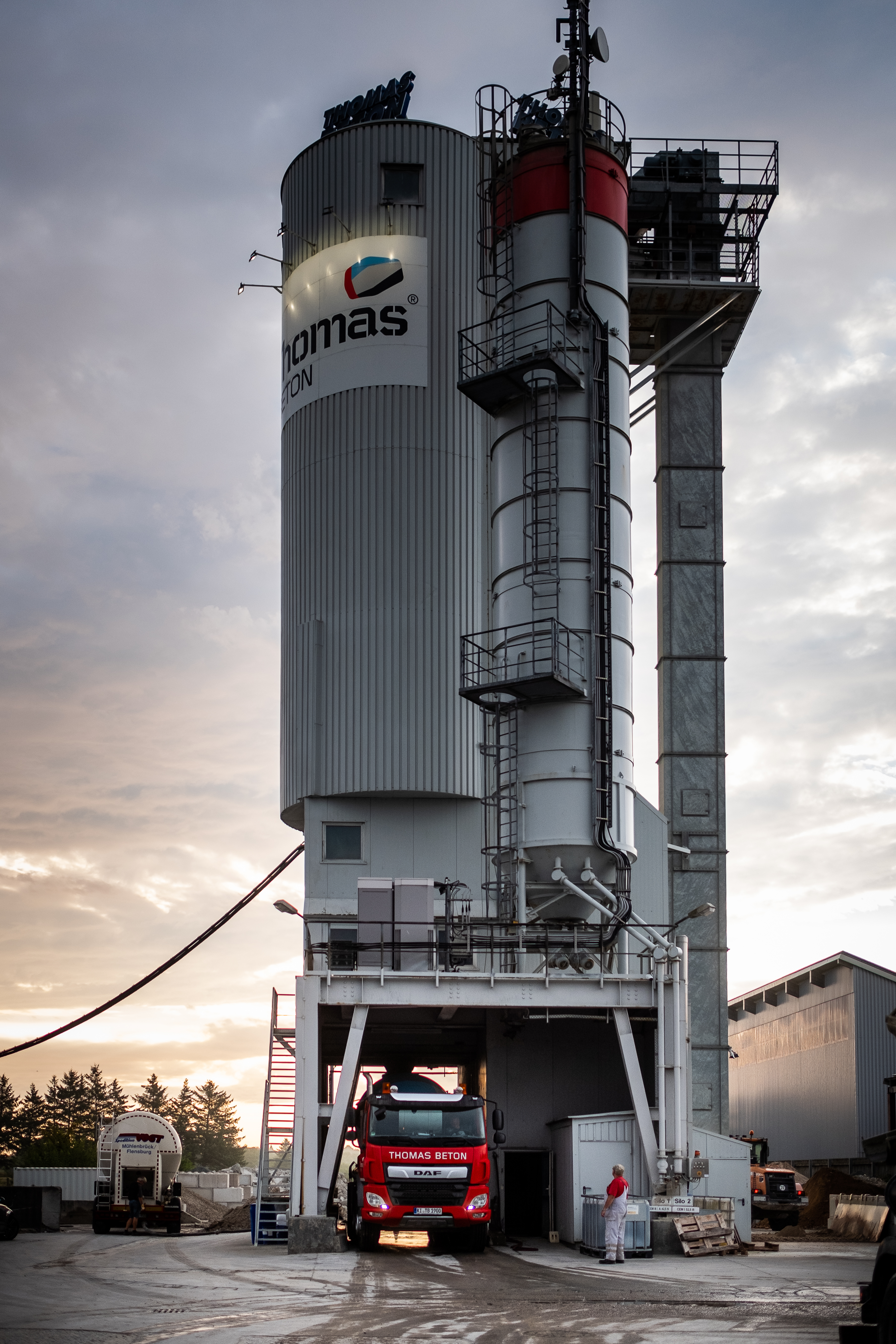 Virksomhedens flåde omfatter nu tre DAF CF 410 cementblandere med en tromlekonstruktion fra Putzmeister samt et fjerde køretøj til snarlig levering. "For ca. to år siden overtalte DAF forhandler Fricke Nutzfahrzeuge GmbH fra Neumünster os til at teste en DAF, og vi er stadig så imponeret, at vi allerede er begyndt at drøfte muligheden for yderligere køretøjer. DAF lastbilen har potentialet til at erstatte et af de andre mærker, vi har i flåden i øjeblikket," siger B. Rainer Brings.
Økonomiske overvejelser er et af aspekterne, som er på spil her. "DAF lastbilerne bruger mindre brændstof end andre lastbilmærker, især i bytrafik," forklarer Dirk Nickelsen, flådechef hos Thomas Beton. Derudover kan Thomas Beton transportere 8,5 kubikmeter beton pr. leverance, hvilket er en halv kubikmeter mere beton, end hvad tungere køretøjer fra konkurrenterne kan klare. Et andet vigtigt aspekt er det faktum, at chaufførerne føler sig komfortable i de nye køretøjer. "DAF lastbilerne er komfortable at sidde i, og cockpittet er tydeligt arrangeret," siger Weber, langturschauffør. Det er en sand glæde at køre køretøjerne.

Find din nærmeste DAF forhandler