Vi bruger cookies til en række forskellige formål, f.eks. websidens funktionalitet og for at hjælpe os med at målrette vores marketingaktiviteter. Nogle cookies er vigtige, andre hjælper os med at forbedre din oplevelse ved at give indsigt i, hvordan websiden bruges. Du kan få flere oplysninger ved at læse vorescookiepolitik.

Battery Electric Vehicles
Zero-emissions technology for inner-city distribution
Battery-electric produce no exhaust gases during operations, making them the ideal solution for inner-city distribution. DAF's leading position in this area is illustrated by the DAF CF Electric being named Green Truck Logistics Solution 2019.
Leading the way
Battery Electric Vehicles, or BEV for short – DAF is leading the way in this market. DAF was one of the first truck manufacturers to start field testing at key customers in order to gain extensive practical experience with this new technology. In the meantime the CF Electric tractor unit is now available for customers in the Netherlands, Belgium and Germany's North Rhine-Westphalia. Depending on the local battery charging infrastructure and after-sales possibilities, sales in other parts of Europe is considered.
The DAF CF Electric is a 4x2 tractor that can operate fully electrically thanks to VDL's E-Power Technology:
The key component of the driveline is a 210 kW electric motor
The CF Electric is powered by a lithium-ion battery pack with a total capacity of 170 kilowatt hours
It has a range of approx.100 kilometres.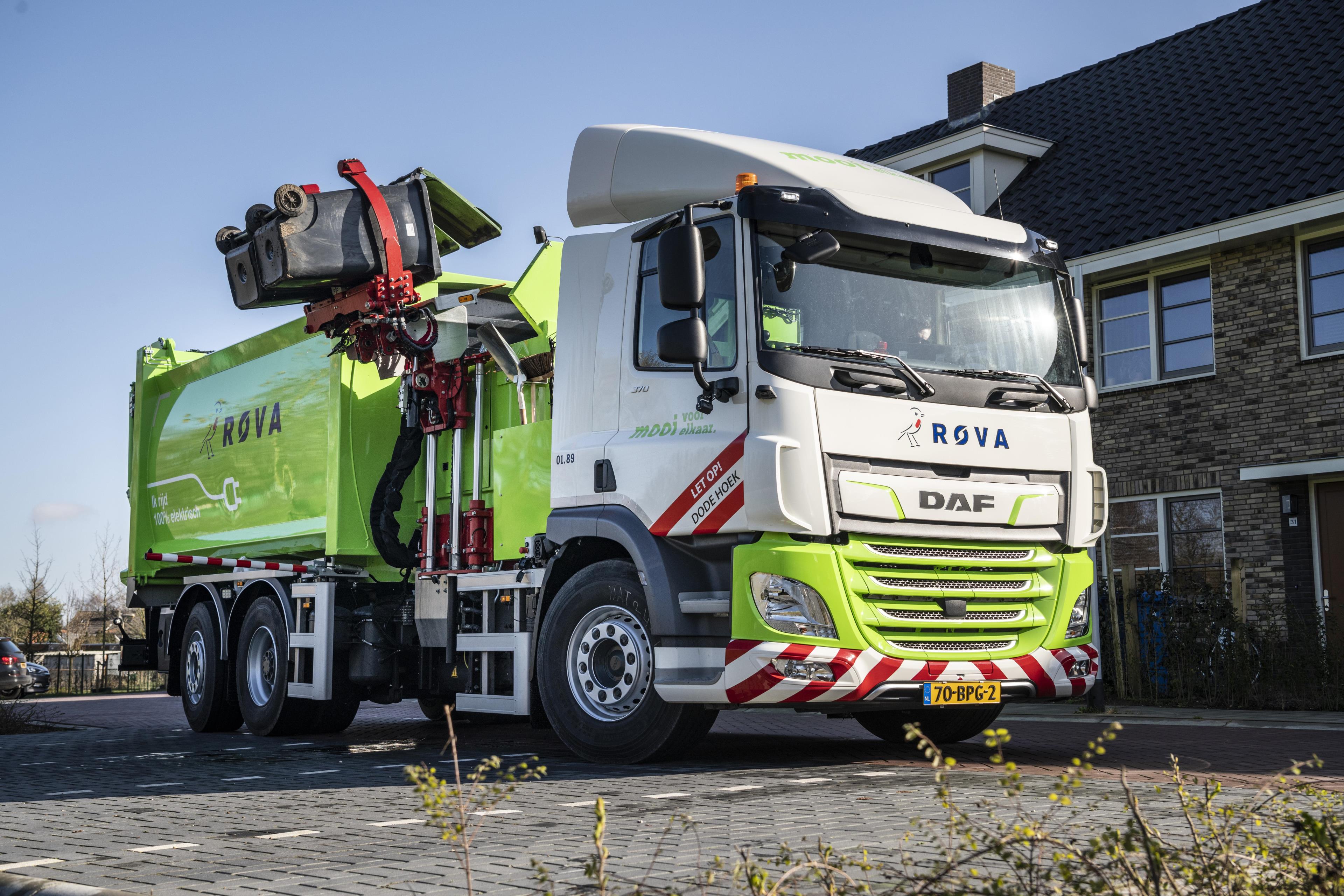 The first electric 3-axle CF Electric garbage disposal trucks have already been built and delivered for the 'zero emissions' collection of waste products in urban areas.
Promising future
Several cities have already announced their intention to allow only emission-free vehicles into their centres within the next few years in order to improve local air quality. This offers the fully electric truck a very promising future. Transport companies then have no choice but to invest in electric vehicles if they want to continue serving urban centres.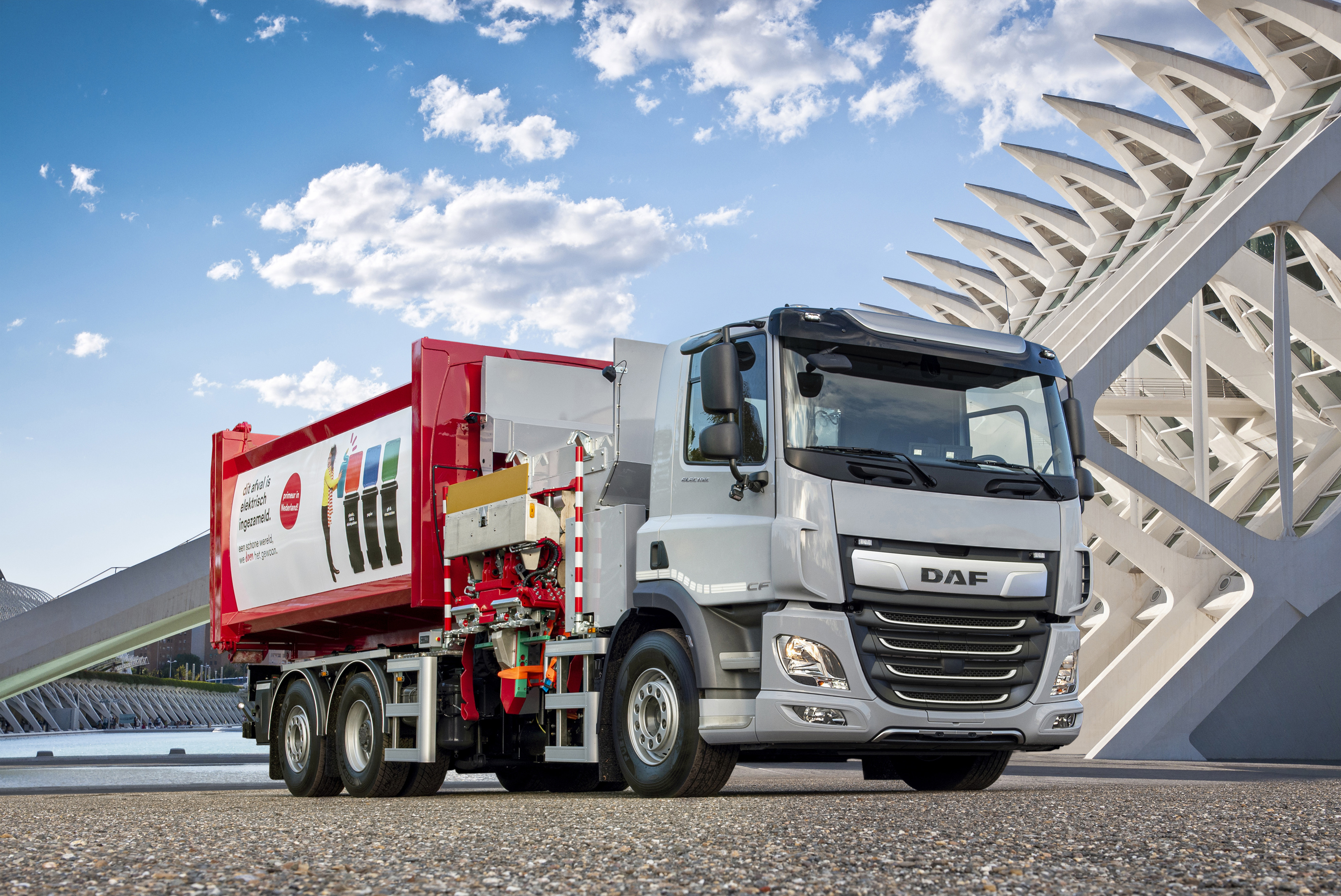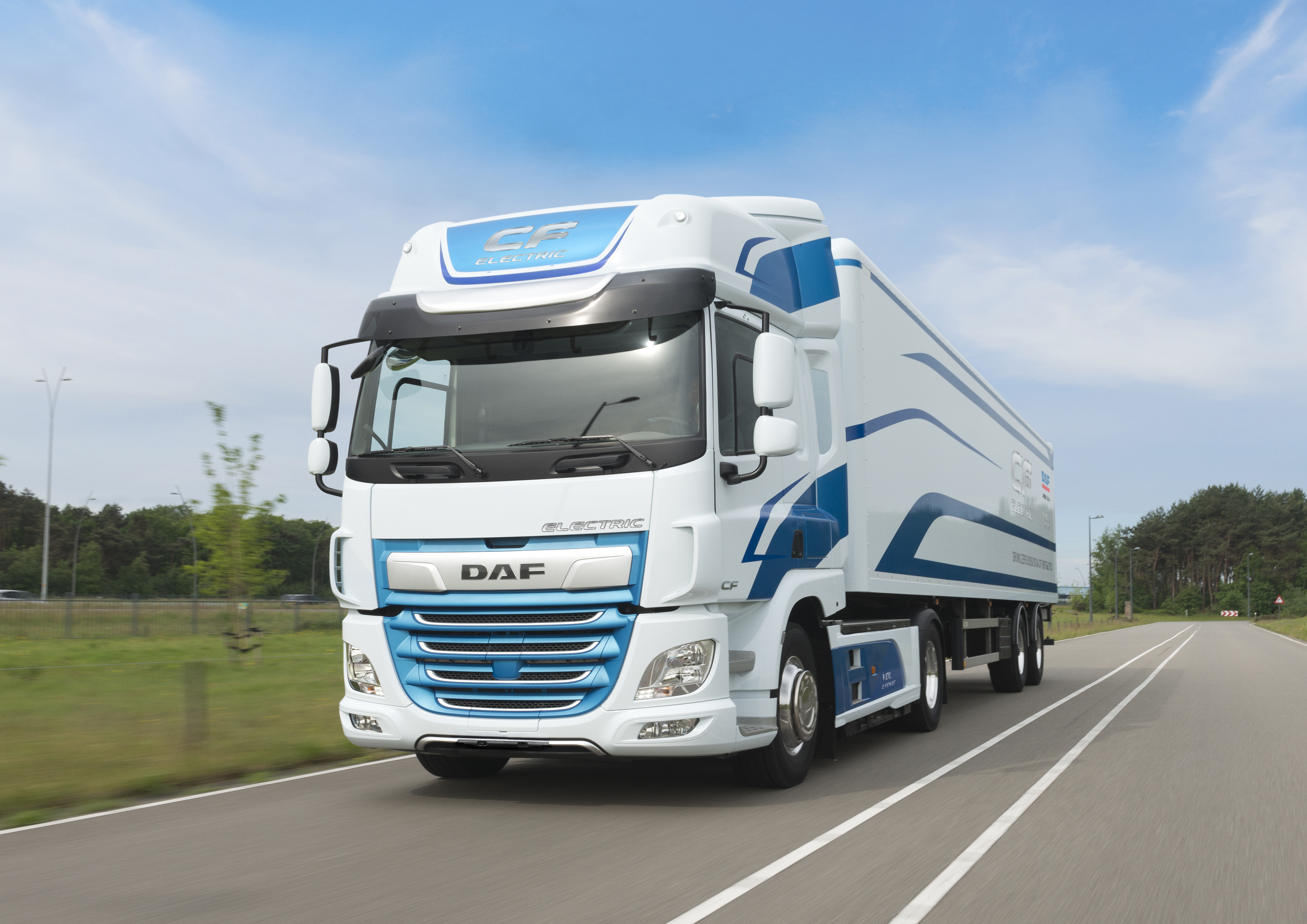 Challenges
The electric driveline naturally faces a number of challenges too. Electricity is not always generated in a 'green' manner and the charging equipment is not widely in place yet, while batteries are still heavy and expensive and their capacity limited. However, through smart planning and recharging the batteries frequently, making 300 kilometers per day is realistic for sure within city distribution operations.
"Planning and driving with electric trucks requires a different mindset. You have to ensure that the job fits the truck and not the other way around. For optimal use of the truck it is important that you can recharge the batteries while loading and unloading. The electric truck can be an excellent alternative for urban distribution."
Eveline Manders
Tinie Manders Transport