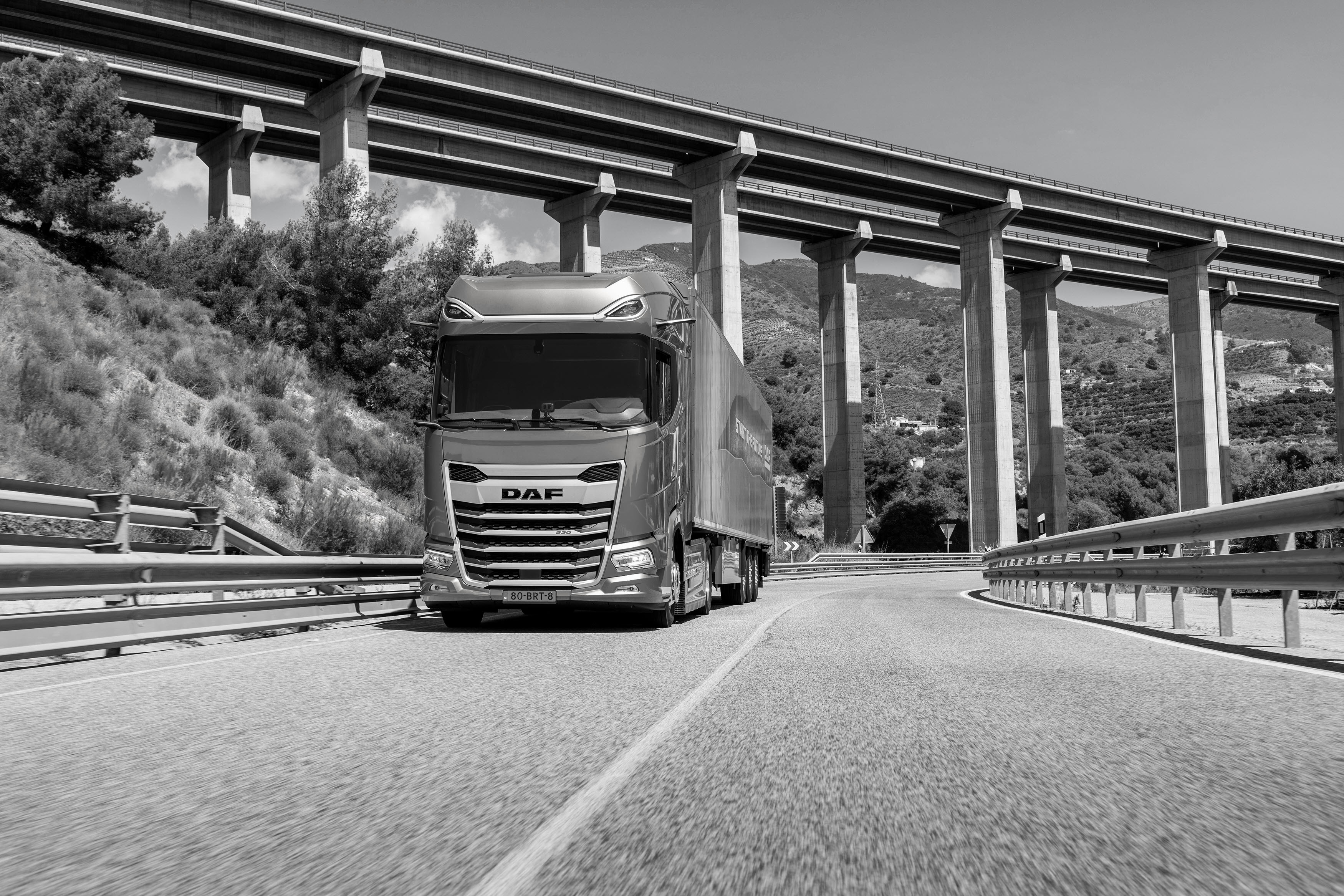 Ansvarsfraskrivelse
Vi gør vores yderste for at vise den nøjagtige konfiguration, du har valgt. Det kan dog forekomme, at visse dele ikke bliver vist, ikke er korrekt placeret eller ikke bliver vist i det rigtige materiale eller i den rigtige farve. Derfor kan der ikke gøres krav gældende ud fra billederne, der vises på dette websted. Du kan få yderligere oplysninger ved at kontakte din lokale DAF forhandler. Kan ændres uden forudgående varsel.
ID for din DAF lastbilkonfiguration
---
ID'et for din konfigurerede DAF lastbil er:
Dette ID kan også bruges af en DAF forhandler og kan videreformidles til en opbygger til kontrol af hans krav i vores opbyggerportal.
Hent din DAF lastbilkonfiguration
---
Indtast den nøgle, der blev genereret, da din DAF truckkonfiguration blev gemt.
No truck configuration could be found for the provided key.
Er du sikker på, at du vil starte forfra?
---
Hvis du klikker på "Start forfra", vil dit arbejde ikke blive gemt. Klik på "Bliv på denne side" for at gå tilbage til konfigurationen af din DAF lastbil.
An error occurred
Bekræft dit valg
---
Hvilken mulighed du vælger, har indflydelse på flere af dine efterfølgende valgmuligheder. Gennemgå ændringerne nedenfor.
Du har valgt
Send din konfiguration til din DAF forhandler
---
Din perfekte DAF vil blive sendt direkte til din DAF forhandler, som vil kontakte dig snarest
---
Der blev ikke fundet nogen matchende resultater
udskriv
Din nye
---
Der er ikke valgt noget