Standarden for chaufførkomfort
En afslappet chauffør er en bedre chauffør. Det er grunden til, at interiøret spiller en så vigtig rolle i DAF LF lastbilen. Fra det øjeblik, chaufføren stiger ind i førerhuset, mødes han/hun af den højeste standard af komfort, brugervenlighed og sikkerhed.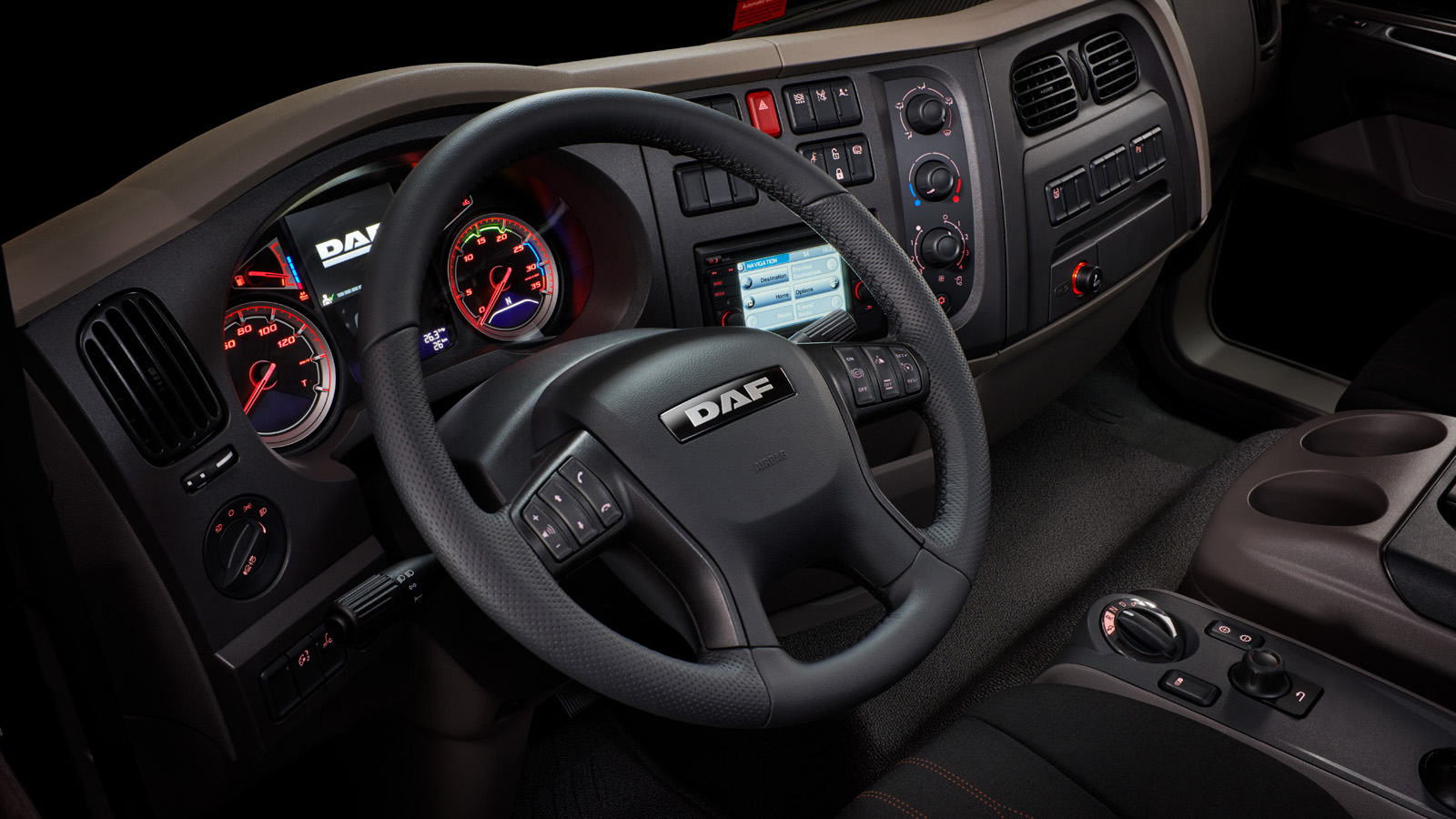 Det perfekte arbejdsmiljø
Instrumentbrættet er flot og veludstyret og byder på maksimal brugervenlighed. Alle betjeningsanordninger er inden for magelig rækkevidde og logisk placeret efter funktion. Varme- og ventilationssystemets ekstra store kapacitet betyder, at førerhuset hurtigt får den ideelle temperatur. Perfekt, når man tænker på, at chaufføren stiger ind og ud af førerhuset mange gange dagligt.
Endnu bedre chaufføroplysninger
Det smukke og tydelige instrumentpanel har nye skrifttyper og en ny form, der gør det endnu mere tydeligt. Chaufførinformationspanelet leverer flere oplysninger, som forbedrer chaufførens komfort og effektivitet. Indstillingerne er grupperet mere logisk på instrumentpanelet for at øge chaufførens effektivitet endnu mere, og chaufførassistenten (DPA) indeholder endnu flere anbefalinger til økonomisk kørsel.
Fantastisk opbevaringsplads
Der er mange opbevaringsmuligheder i den nye DAF LF: Et rummeligt, aflåseligt rum på motortunnelen, sidelommer i dørpanelerne og to store opbevaringsrum over forruden. Førerhusene Extended Day Cab og Sleeper Cab har som standard yderligere tre aflåselige opbevaringsbokse bag sæderne: En på 23 liter og to på 39 liter.
Ergonomisk udformning
Det justerbare multifunktionsrat er med til at sikre en fremragende kørestilling. Der er integrerede kontakter til betjening af fartpiloten, motorbremsen, radioen og den håndfri telefon, mens klimaanlægget og den dobbelte DIN-slot til navigationsradioen (ekstraudstyr) er inden for nem rækkevidde.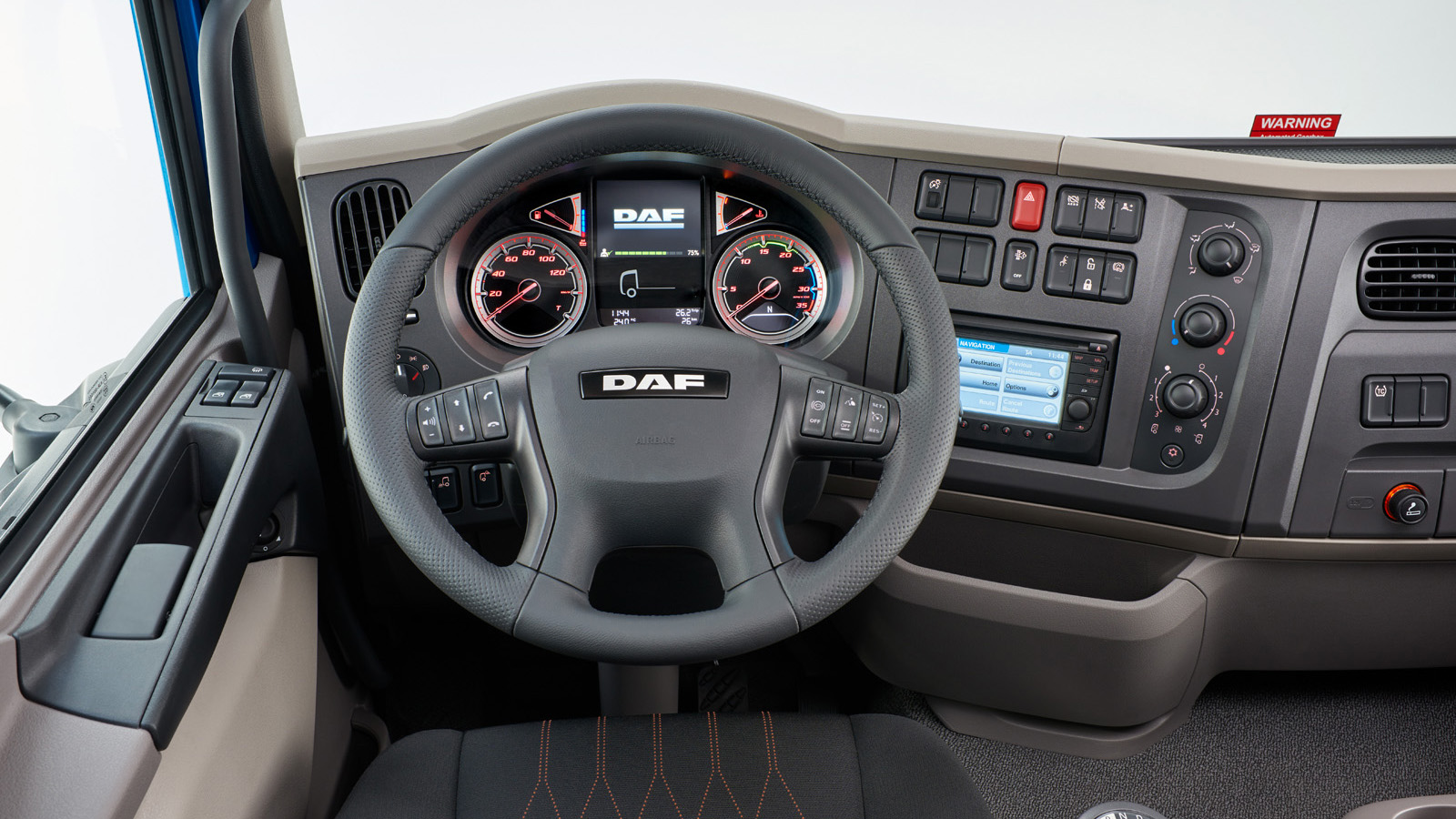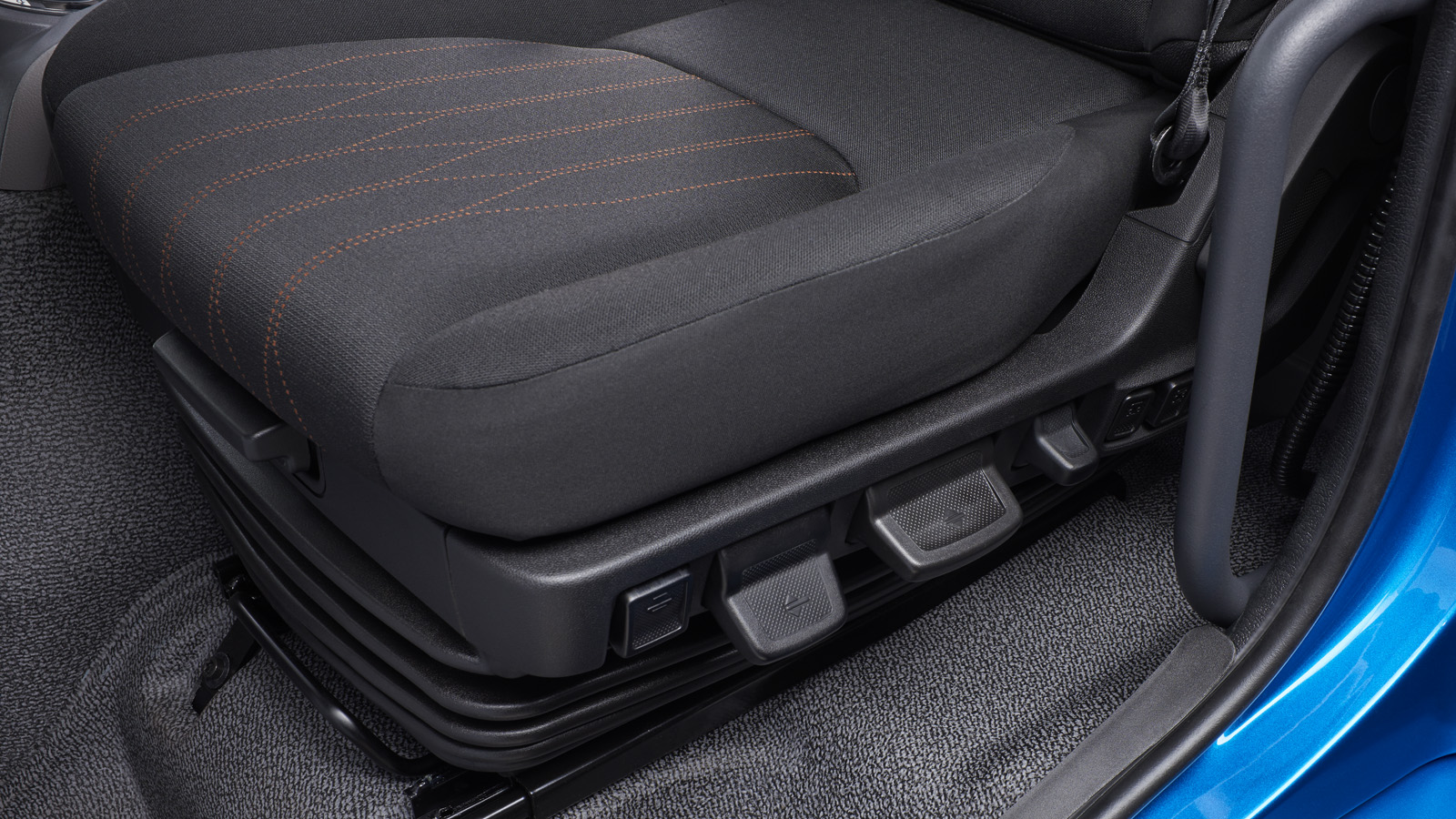 Multijusterbart sæde
Den nye DAF LF er udstyret med et superkomfortabelt, multijusterbart chaufførsæde. Det kan justeres op til 210 mm frem og tilbage og 120 mm i højden. Resultatet er den perfekte kørestilling for chauffører i alle højder. Et luftaffjedret chaufførsæde med sædevarme (ekstraudstyr) fås også.
Vil du vide mere om DAF LF? Kontakt din nærmeste DAF forhandler