Automatisk dæktrykmåling
Mange DAF lastbiler har en funktion til automatisk overvågning af lastbilens dæktryk. Den viser også en advarsel på instrumentbrættet, når den registrerer et lavt tryk. Denne artikel forklarer præcist, hvordan det fungerer.
Dæktrykovervågningssystem
De fleste DAF lastbiler er udstyret med et dæktrykovervågningssystem, som overvåger dæktrykket, uden at du fysisk er nødt til at måle dækkene. Hvis trykket i et eller flere dæk falder, vises en advarsel på instrumentbrættet.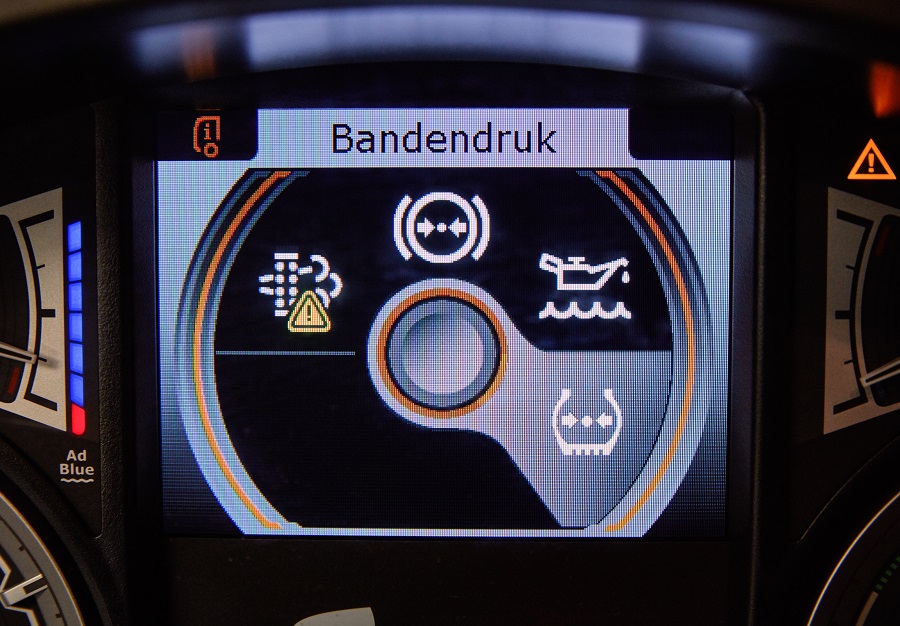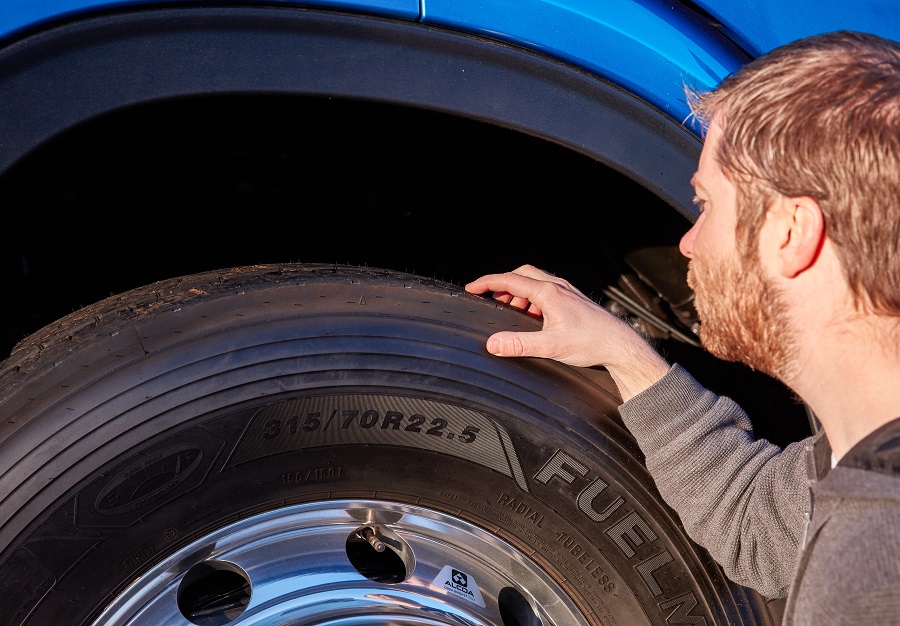 Visuel kontrol
Hvis der vises en advarsel, er det vigtigt at kontrollere dækket. Hvis du registrerer et lavt dæktryk eller måske beskadigelse, skal du handle i overensstemmelse hermed ved enten at fylde luft i dækket eller udskifte det. Hvis du har problemer, bedes du kontakte International Truck Service på +31 (0)40 214 3000 eller din DAF forhandler.
Unormal dæktrykmåling
Forskellige situationer kan have en negativ indvirkning på dæktrykovervågningssystemets funktionalitet. I sådanne tilfælde anbefales det at måle dæktrykket manuelt. Systemet afgiver ikke en alarm i tilfælde af:
Alvorlig og uventet beskadigelse, der skyldes eksterne faktorer
For meget hjulspind
Forkert kalibrering af dæktrykovervågningssystemet
To dæk med lavt tryk på samme aksel
Brug af snekæder
En dårlig, ikke-asfalteret eller frosset overflade
Kalibrering og spørgsmål?
Efter udskiftning af et dæk eller hjul kan der være store forskelle i ydeevne. Det anbefales derfor, at du kalibrerer dæktrykovervågningssystemet igen for at sikre, at der vises de rigtige tal på instrumentbrættet. Du kan se, hvordan man gør det i lastbilens instruktionsbog. Du kan naturligvis også kontakte din DAF forhandler og spørge dem.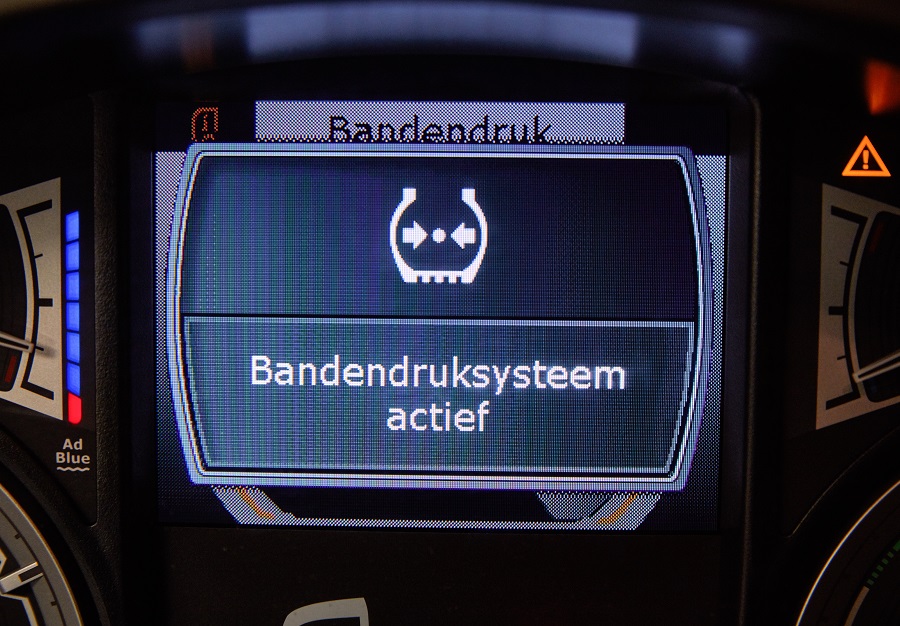 Kontakt din nærmeste DAF forhandler