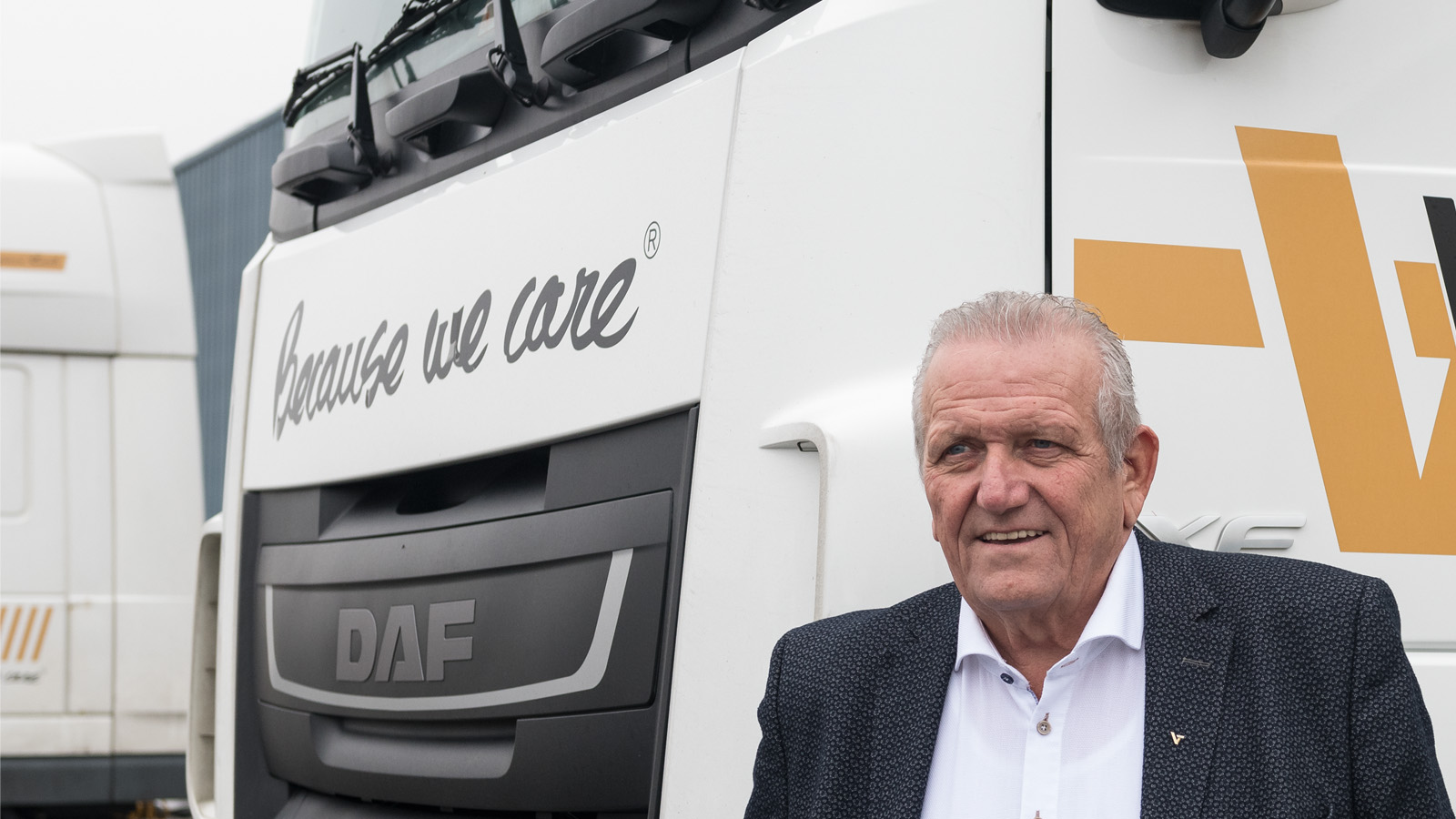 "Et 90 år langt forhold, der bygger på tillid"
Transport company A. Visbeen & Zonen
Transportvirksomheden A. Visbeen en Zonen, med hjemsted i Holland, er en smule ældre end DAF: godt og vel 90 år. Virksomhedernes forretningsforhold – der bygger på tillid – er næsten lige så gammelt.
BYGGER PA TILLID
Adrie Visbeen (65) kalder sig selv et "katastrofebarn", fordi han knap fire uger gammel oplevede, at store dele af øen Overflakkee blev oversvømmet i katastrofen i 1953. "Du var lige ved at drukne," har hans forældre fortalt ham. Familien Visbeen overlevede, men der var ikke meget tilbage af transportvirksomheden i Nieuwe-Tonge. "Vi havde netop bestilt en ny DAF lastbil, men vi havde ikke længere råd til den." Ledelsen hos DAF havde tillid til Visbeen og leverede lastbilen og lod ham betale den i afdrag. Forholdet mellem Visbeen og DAF går endnu længere tilbage, men denne begivenhed skabte et endnu tættere forhold mellem de to virksomheder.

Samarbejde
Siden firmaet blev grundlagt i 1925, har Visbeen udviklet sig til en international transportvirksomhed med speciale i frisk frugt, grøntsager og dybfrosne fødevarer. I 1998 stiftede Visbeen – sammen med Post-Kogeko og det, der dengang hed Norfolk Line – DailyFresh Logistics. Denne logistikvirksomhed har sit eget lager i Hoek of Holland. Dengang var det et enestående eksempel på samarbejde og typisk for Visbeens åbne virksomhedslederstil. "Man er nødt til at stole på hinanden," siger han.
Virksomheden råder over flere end 400 temperaturkontrollerede anhængere eller flere end 100 kølecontainere (COOLBOXX), som anvendes til at transportere fødevarer til en række lande i Europa. Visbeen klarer vejtransporten med en vognpark på 110 lastbiler, som for de flestes vedkommende er leveret af den lokale DAF forhandler. Mange af de omkring 200 chartrede køretøjer er også leveret af DAF.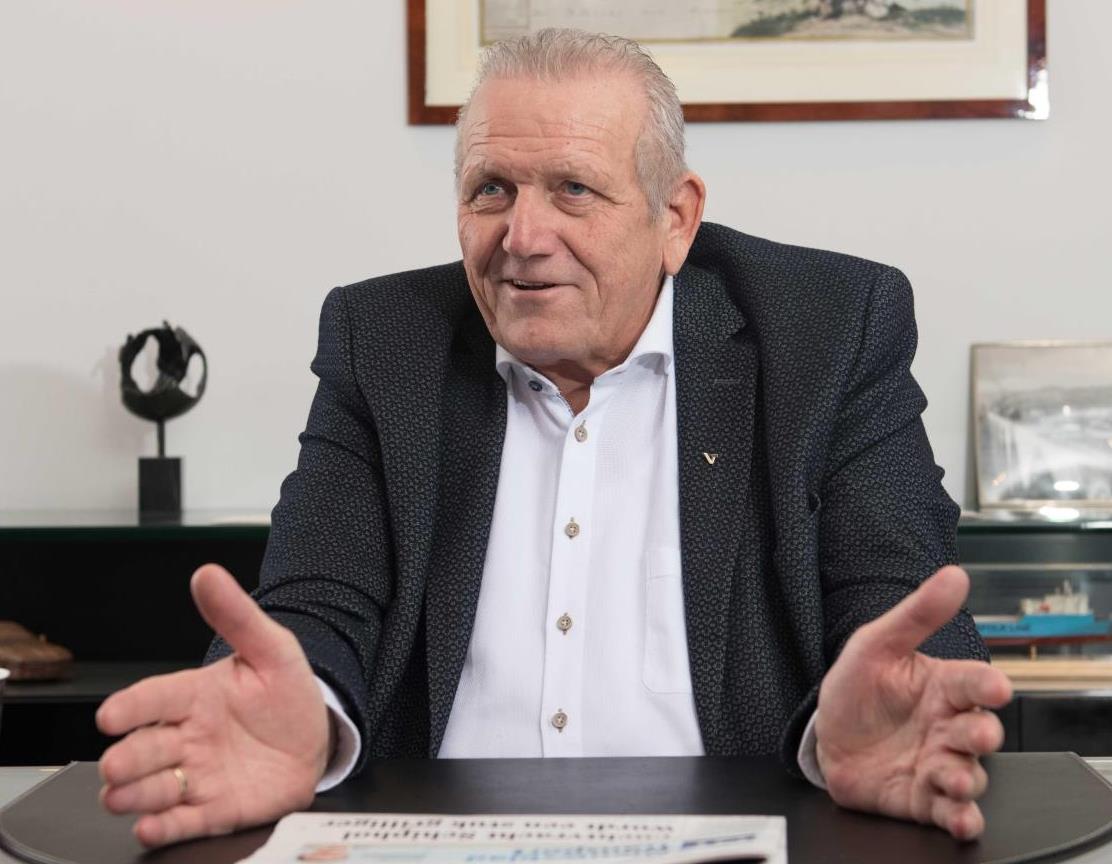 Ny teknik
Visbeens samarbejde med DAF har ikke kun bestået i at købe lastbiler. "Vi har testet nye motorer, gearkasser og andre tekniske komponenter for DAF. De fleste gange har vi brugt kamuflerede lastbiler for at gøre det så diskret som muligt."
Efterhånden som der er kommet nye teknologier, er vedligeholdelsen også blevet outsourcet til DAF forhandleren. "Der er ingen grund til at investere tid og penge i at købe udstyr og uddanne værkstedspersonale, når du har en pålidelig lokal forhandler."
DAF forhandleren tager sig af reparation og vedligeholdelse af lastbilerne og også af anhængerne, karosserierne og kølemotorerne. "Vores virksomhed kører hele døgnet. Hvis der opstår et problem – og det sker næsten altid i weekenden eller om natten – skal det løses med det samme. Det klarer DAF forhandleren." Og hvis der opstår noget akut, er DAF's International Truck Service (ITS) forberedt: "Vi skal bare ringe, uanset hvor i Europa det er."
Vil du vide mere? Kontakt din nærmeste DAF forhandler